Regular price
$16.99
Sale price
$11.99
Unit price
per
Sale
Sold out
This is a glass chamber/tube replacement for the Waxmaid Fountain silicone glass water pipe.
Waxmaid Fountain water pipe features a silicone base and top connected with a conical glass tube in the middle for an easy check on flowing water and smoking volume, as well as protecting the glass from breaking down.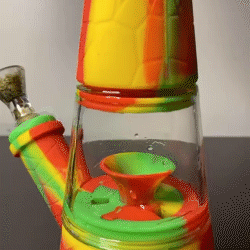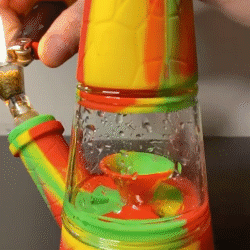 How to clean the Waxmaid Fountain glass chamber?
1. Put the glass chamber into a storage bag.
2. Pour the alcohol of 70% concentration or higher in the storage bag, together with some coarser salt.
3. Shake up the storage bag until the water changed to a dirty brown.
Why shop on Waxmaid official website?
Zero-risk happy shopping on Waxmaid official website, any unsatisfied products you received from our website, we provide hassle-free return or product exchange, fast respond pre-sales and after-sales customer service, 100% satisfaction.
View full details