Regular price
Sale price
$9.99
Unit price
per
Sale
Sold out
This is an accessory for the replacement for Waxmaid Ice spoon pipe, Shark hand pipe, Didi dry pipe, Daimon pipes, it also fits most pipes and silicone bowls in the market.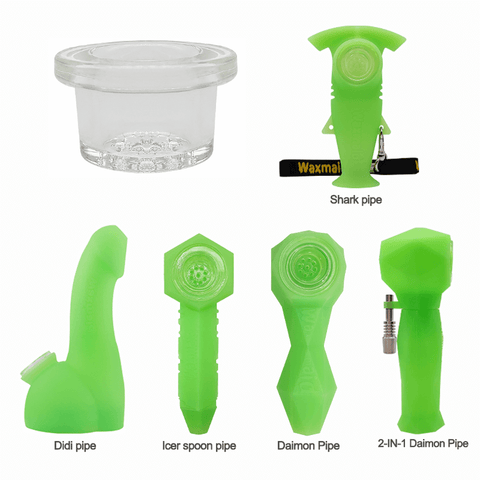 The glass bowl is 18mm, made of high-quality thick glass, its design has a decent depth which fits into the grooves of the hand pipe perfectly, yet provides good airflow.
There are 9 small dense holes designed in the glass bowl, non-clogging yet providing big clean cloud by optimal flower burning.
How to clean glass bowl replacement for Waxmaid Daimon hand pipe?
1. Put the glass bowl into a storage bag.
2. Pour the alcohol of 70% concentration or higher in the storage bag, together with some coarser salt.
3. Shake up the storage bag until the water changed to a dirty brown.
Why Purchase on Waxmaid Official Website?
Zero-risk happy shopping on Waxmaid official website, any unsatisfied products you received from our website, we provide hassle-free return or product exchange, fast respond pre-sales and after-sales customer service, 100% satisfaction.
View full details